Thank you for contacting Matterhorn Exteriors, a representative will contact you shortly.
SIDING SERVICES
Full-Service Siding Solutions
We have a long list of satisfied home-owners, property managers and homeowners' associations who attest to our superior craftsmanship, attention to detail, clear communication, and honesty and integrity.
A Reputation For Siding Excellence
Matterhorn Exteriors offers residential siding services in the Shiloh area. Changing the look and color of your siding can really change the way your home looks. Whether it's superb colors and beautiful styles you're looking for, or unparalleled durability and performance, the bottom line is you simply won't find all these features and warranty options in other brands.
house_siding
James Hardie
Keep your vinyl siding in Shiloh, IL as dependable and picturesque as ever with our professionally performed vinyl siding services!
house_siding
LP SmartSide
Vinyl siding is the most popular siding choice for homeowners in America and Canada and for good reason. Its durable and reliable design makes it a great choice for any style of property in any location.
house_siding
Certainteed
Shiloh, IL homeowners can count on Matterhorn Exteriors for everything from efficient vinyl siding cleaning and vinyl siding repairs to dependable vinyl siding installation and everything in between!
WHY
CHOOSE US
When you partner with Matterhorn Exteriors, we make it our mission to maximize the value of every dollar you invest in your roof. You tell us your budget we pinpoint the problem and develop a solution that keeps you one step ahead of the roof over your head. Plus, our lifetime labor warranty keeps your investment protected for decades to come.
---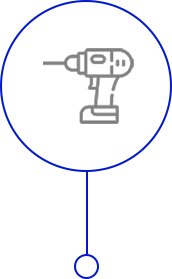 EXPERIENCED CONTRACTORS
---
We combine quality workmanship, superior knowledge and low prices to provide you with service unmatched by our competitors.
QUALITY MATERIALS
---
We have the experience, personel and resources to make the project run smoothly. We can ensure a job is done on time.
PROFESSIONAL STANDARDS
---
Work with us involve a carefully planned series of steps, centered around a schedule we stick to and daily communication.
Are You Ready To Give Your Home The Roof It Deserves?